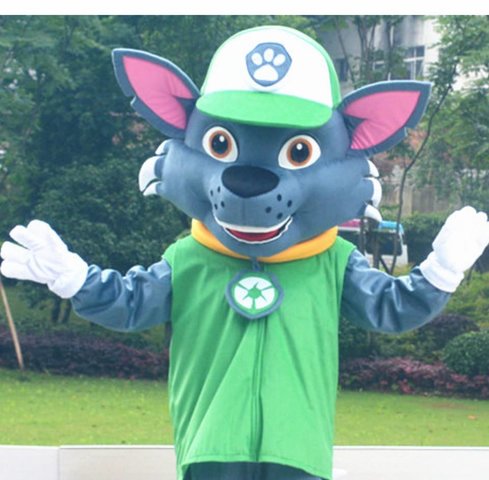 Replica Paw Patrol Rocky
Replica Paw Patrol Rocky Costume Character
Rental fee is $50/day to rent the costume for your own use.
Travel fee will apply or free local pickup can be arranged in Strasburg, VA. Choose "Pick Up" as delivery City and 00000 as Zip Code at check out.
Costumes are professionally cleaned and sanitized after each use.
Image relfects picture of actual costume.
Characters are generic costumes not licensed or associated with any corporation or trademark.