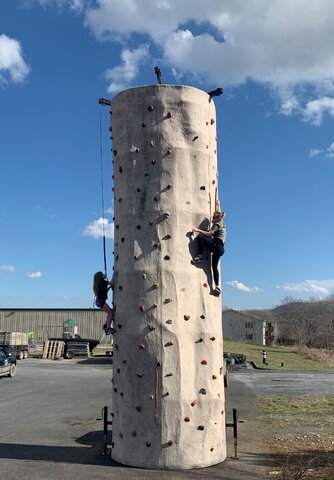 Mobile Rock Wall
$200 per Hour plus Deliver to my locationy fee, includes an Attendant to help monitor a safe experience! Contact us for Full Day Rentals.
This Rockwall contains 3 different levels of difficulty, master one side and then challenge yourself to the next!
Our Rock Wall is safe for Children and Adults. We are Licensed and Insured.
The mobile 24' Rockwall is quickly set up and ready to climb in minutes, must have trailer access for placement.
Safety harnesses are included with each rental.